May 25, 2019
Influential women in 1920s: Their enduring vision for culture and children in Indy
For nine years beginning in 1980, Mark Kesling was director of science for the renowned Children's Museum of Indianapolis. From 1993 to 2006, Mark was the academic director at Orchard School, a private school on the northside of Indianapolis.
Not only did both institutions date back to the 1920s, Mark noticed, but they were initiated by the same group of visionary women.
"If New York City-area children can have a free museum just for them . . . Why shouldn't the children of Indianapolis?" asked Mary Stewart Carey, a civic leader credited with launching the Children's Museum. In 1924, she had visited the Brooklyn Children's Museum.
Mrs. Carey and several other women on the initial board of trustees of the Children's Museum also were members of the Progressive Education Association of Indianapolis. It met in 1922 to begin planning what became Orchard School, an elementary school (now K-8) founded to emphasize individualized instruction and learning through children's direct interactions with their environment.
To share details about these 1920s-era women civic leaders and their vision, Mark Kesling will be Nelson's studio guest.
Mark is the founder and CEO of The daVinci Pursuit, a non-profit organization that uses art to engage the community in science education opportunities. He also is the co-host, with Jill Ditmire, of She Says Art, He Says Science, the program on WICR-FM (88.7) that follows Hoosier History Live at 1 pm on Saturdays.
In addition to discussing the women civic leaders of the 1920s who helped launch the Children's Museum and Orchard School, Mark and Nelson will time-travel to 1916 to explore another cultural initiative of women that endures to this day. Inspired by the state's Centennial celebrations in 1916, women civic leaders initiated a contest to design the Indiana state flag. The winning entry, designed by Mooresville-based artist Paul Hadley, remains the state flag more than 100 years later.
In 1925, the initial home of the Children's Museum was the carriage house of the Propylaeum, 1410 N. Delaware St., a women's advocacy organization. In addition to women civic leaders such as Edith Whitehill Clowes and Elizabeth Browning, former director of the Indianapolis Public Library, influential figures in the early years of the Children's Museum included architect Kurt Vonnegut Sr., the father of the future novelist.
Mary Stewart Carey (1859-1938) was a member of the Daughters of the American Revolution and the Indianapolis Garden Club, both of which, at her initiative, were involved in the movement to adopt an Indiana state flag. Mrs. Carey, in fact, helped select the winning design.
For 20 years beginning in 1927, her former mansion at 1150 N. Meridian Street served as the home of the Children's Museum.
Orchard School, which began with 20 students, also was initially located in the large house of a founding family. During the 1950s, Orchard moved to its current site on about 43 wooded acres at 615 W. 64th Street.
Some history facts:
Mrs. Carey's daughter, Mary Carey Appel, served on the first board of trustees of the Children's Museum. Mrs. Appel also was an organizer of the Progressive Education Association.
Pulitzer Prize-winning novelist Booth Tarkington, author of The Magnificent Ambersons (1918) and Alice Adams (1921), was Mrs. Carey's first cousin.
Orchard School's history is described in the book The Path Well Chosen (1984) by Caterina Cregor. The history of the Children's Museum is chronicled in Keep An Eye on That Mummy (1984) by Nancy Kriplen.
History Mystery
After several location changes early in its history, the Children's Museum of Indianapolis opened more than 40 years ago in a new facility at its current site at 3000 N. Meridian St. On the eve of the grand opening, the museum was visited by a First Lady of the United States.
Not only did she tour the new structure, which was touted as "state of the art," the First Lady even took a spin on the museum's antique carousel. She also was interviewed by Janie Hodge, the star of "Janie," a popular children's TV show; it had premiered during the early 1960s as "Popeye and Janie" on WTTV-Channel 4.
Question: Who was the First Lady who toured the Children's Museum the day before it opened in its current location?
Please do not call in to the show until you hear Nelson pose the question on the air, and please do not try to win if you have won any other prize on WICR during the last two months. You must be willing to give your first name to our engineer, you must answer the question correctly on the air and you must be willing to give your mailing address to our engineer so we can mail the prize pack to you. This week's prizes: a Family 4-Pack to Conner Prairie, including 4 tickets to the 1859 Balloon Voyage, courtesy of Conner Prairie.
Roadtrip: Indiana Dunes' Century of Progress District and Cowles Bog
Guest Roadtripper Rachel Berenson Perry of Brown County suggests a trip to the Indiana Dunes National Park on the southern shore of Lake Michigan. The 15,000 acre park was formerly called the Indiana Dunes National Lakeshore and is separate from the smaller Indiana Dunes State Park.
Rachel is especially excited to visit the Century of Progress Architectural District at the Dunes - five residential buildings that were originally part of the 1933 World's Fair in Chicago. Now listed in the National Register of Places, the homes were exhibited at the World's Fair to show the future of housing and display a variety of designs, experimental materials and new technologies of the time.
After the exposition ended in 1934, the homes were moved by barge to the town of Beverly Shores, now encompassed by Dunes parkland. The homes are in the process of being restored through a partnership between the National Park Service and Indiana Landmarks. Rachel tells us there is very informative interpretive signage at the location - or you can preview your visit by listening to a 2018 Hoosier History Live show exploring the homes' history and restoration process.
To balance out our visit to the area, Rachel recommends a side trip to Cowles Bog Trail, almost five miles of pathway that wends its way among ponds, marshes, swamps, black oak savannas and beaches, showing the natural beauty and ecological diversity of the area.
"There are boardwalks that traverse the marshes to gentle rolling hills and prairie land. At the end of the trail is a large dune. Once you get to the top, the expanse of Lake Michigan opens before you," Rachel says.
Sounds like a great end to a fantastic Roadtrip!
June 1, 2019 - coming up
From pathology building to medical history museum
During the 1890s on the Indianapolis campus of what was then called Central State Hospital for the Insane, brain research was undertaken in the brick building that came to be known as the Old Pathology Building.
The research - considered groundbreaking for its era - occurred in three clinical laboratories in the structure. It also had an autopsy room and an amphitheater where medical students learned about the brain as well as the treatment of syphilis and other diseases.
In 1969, more than 20 years before the closing of Central State as a psychiatric hospital, the Old Pathology Building - with most of its original furnishings, specimens, equipment and records - became the Indiana Medical History Museum.
The museum's path forward has not been smooth; it has faced challenges ranging from what Indiana Landmarks calls its "out-of-the-way location" west of the White River at 3045 W. Vermont Street to deterioration of the 1890s structure, including roof and masonry problems. In 2015, the Medical History Museum was placed on Landmarks' annual 10 Most Endangered Sites list.
Now, as the museum described as a "hidden history gem" celebrates its 50th anniversary, major improvements have been initiated. In September, an Indiana Historical Bureau marker commemorating the Old Pathology Building will be erected on the site.
As we explore the captivating history that has unfolded in the pathology building-turned-museum - where jars of human brain tissue and historic medical equipment are displayed - Nelson will be joined in studio by:
Next to the museum, the former campus of Central State has become the site of apartments, single-family houses and businesses - both in historic and newly constructed buildings. Along with other state mental health hospitals, Central State was closed in 1994.

People are talking about Hoosier History Live!
We hate to brag, but here's what a recent guest on the show had to say about us:
"Hoosier History Live has amassed a vast library of content over the years, both with the show audio and newsletter material. I believe that the Hoosier History Live content has great value to sponsors and advertisers via widespread online distribution. Nowhere else do you find the fresh new material each week, the depth of stories, the richness of detail, and the long-term consistency."
- John McDonald, CEO, ClearObject in Fishers, Indiana, Inc. Magazine's fastest-growing IT company in Indiana for 2014, 2015, 2016 and 2017.
Want to support Hoosier History Live?
We offer a permanent and growing archive of quality online content, including easily accessible podcasts available a week after live air. Thanks to associate producer Mick Armbruster for directing our online audio distribution.
If you are interested in becoming a sponsor, click here or call Molly Head at (317) 927-9101. Sponsorship includes logos and links on our enewsletter and website, and voiced credits in the show. You can also of course make an individual contribution on the yellow button on the left side of this page. Support local journalism.
Hoosier History Live podcasts are now available for free at the Apple iTunes store!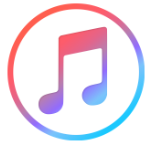 We've been providing podcasts of Hoosier History Live for a couple of years, posting links to recent shows at the top of each newsletter and on the weekly update to our website.
Those who like to subscribe to podcasts can now find us by searching on their favorite podcast app on their smartphone. We'll be posting a new podcast every Friday, a week after the show airs on Saturday on WICR.
We'll keep posting podcast links on our newsletter and website as before. And if you're looking for a podcast from a 2017 or 2018 show, just go to the Archive page on our website and you'll see the podcast link posted right below the show's title.
New to podcasts? All you need is a computer or smartphone, and you can listen to radio shows (and more!) wherever and whenever you want. Confused by the new-fangled technology? Check out this guide to podcasts, provided by Wired Magazine. Another great option: the New York Times Beginner's Guide to Getting Into Podcasts.
Feedback from our sponsors
"...always a great show"
"Hoosier History Live is always a great show. We did a small sponsorship as a gesture of support, and I didn't think a little history show would have much impact. But many people mentioned to me that they had heard our credit on the radio."
G.B. Landrigan, Realtor, Certified Residential Specialist
August 2018
"...a great way to represent what I do..."
"I have thoroughly enjoyed my experiences with Nelson Price and the Hoosier History Live team. I feel being on the show was a great way to represent what I do with motorsports history. I am particularly excited by the show's new distribution through a podcast and making it accessible live through the Web."
-Mark Dill, owner, FirstSuperSpeedway.com
July 2018
What people are saying about Hoosier History Live
"Hoosier History really is 'Live'--and 'Lively' as well. The program brings to new audience the delight and wisdom that comes with knowing more of our past and our connections as Hoosiers."
James H. Madison
Emeritus History Professor
Indiana University
"Hoosier History Live does more to promote Indiana history than does any single source."
Andrea Neal, Indianapolis author and educator
"Hoosier History Live is a fun and interesting way to learn about the heart and soul of Indiana. No boring classes or books here! The production team does an outstanding job."
Judy O'Bannon, civic leader and public broadcasting producer
"Distilling life experience into stories is an art. Telling stories of life experience for Hoosiers past and present will shape the lives of young people and enrich the lives of all in our state. Mr. Nelson Price brings alive the life experience of notable Hoosiers in Hoosier History Live."
David T. Wong, Ph.D., President
DT Wong Consulting, LLC
Former Lilly research scientist who developed Prozac
"Nelson Price, more than anyone I know, infuses joy into the pursuit of history. And that joy rings out loud and clear on the radio show, Hoosier History Live."
Marsh Davis
President, Indiana Landmarks
"As museums and educational institutions scramble to make their offerings more interactive, more entertaining and more 'relevant', Hoosier History Live seems to have mastered that formula."
Glynis Worley, rural Bartholomew County listener
"Hoosier History Live is a perfect place to consider and reconsider history ... not just what happened in the past, but what it may mean in the present. Nelson Price is the perfect host: enthusiastic, curious and knowledgeable. Tune in to Hoosier History Live and be prepared to be surprised."
James Still, playwright in residence, Indiana Repertory Theatre
"Hoosier History Live is a fantastic opportunity for people to not only learn about history, but also become a part of the conversation. Much like our mission, the telling of Indiana's stories, Nelson and his guests wonderfully connect people to the past!"
John Herbst
President and CEO, Indiana Historical Society
"The links on the Friday Hoosier History Live enewsletter are a great way to learn more about history, and from a variety of sources."
Jill Ditmire
Omni Media Specialist
"Nelson Price, more than anyone I know, infuses joy into the pursuit of history. And that joy rings out loud and clear on the radio show, Hoosier History Live."
Marsh Davis
President, Indiana Landmarks
"No, I haven't heard of another call-in talk radio show about history. Our airwaves are now full of the worst vitriol! Give me the phone number for the show. I want to call in!"
Ken Burns, speaking at a preview of his film "The War" at Indianapolis Hebrew Congregation, April 18, 2007